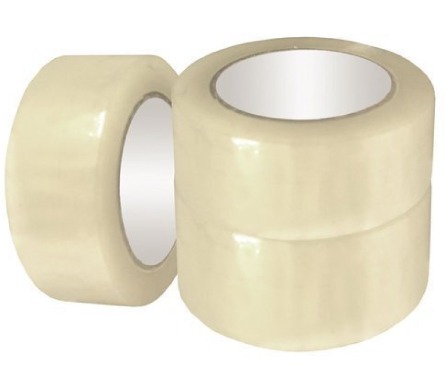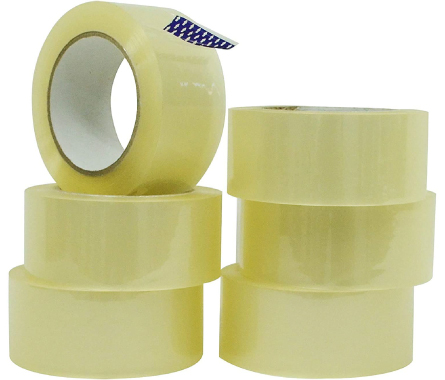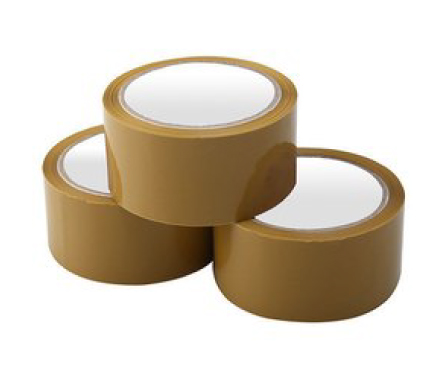 BOPP Tape Manufacturer
BOPP is a short name for "Biaxially Oriented Polypropylene," that is, polypropylene film of two-way stretching. It involves producing high molecular melting polypropylene at a certain temperature and speed at the first through the large head made of sheet or thick film and then into a special stretching machine that extends in both directions (longitudinal, transversal) at once or at a certain point and through proper cooling, thermal or processing (e.g. corona, coating, etc.).
Meat, medication, health care goods, cosmetics, everyday needs, stationery, cigarettes, tea, poker, chewing gum, condoms, and other items can all be made with BOPP. Environmental health, non-toxic products would not emit toxic gases during the heat-sealing process, and it has great plasticity for all types of products. High transparency, strong shine, high water vapor barrier properties, excellent heat sealing, and packaging flatness, ideal for high-speed packaging, can avoid dust, moisture, and oil to enhance product quality, increase product value, ensure the packing goods stay put for a long time and are not easily deformed, increasing customers' willingness to purchase.
Rinku Plastic is a well-known BOPP tape manufacturer and cello tape manufacturer. We are able to deliver the highest quality goods in the industry at low prices to our customers by using the latest manufacturing technology and state-of-the-art equipment. Our products' quality and environmental friendliness are essential to Rinku Plastic.
We are a market leader because of our dedication to our products and customers. Rinku Plastic is the market leader in terms of clean, long-lasting, and dependable adhesive tapes. We are a competitive industry player that meets the diverse needs of clients from various industries by providing a range of customized and high-quality tapes for product packaging. We have been the pioneer in the Indian industry in offering BOPP film for packaging, thanks to our strong infrastructure, competent workforce, and extensive distribution network.
Features and performance of BOPP the tape
Its tough structure and stretchability make it an excellent material for packaging and labeling.
It is also abrasion, chemical solvent, and moisture resistant. It is easily coated, printed, and laminated, making it ideal for manufacturers of custom packaging tape.
The materials will also have low elongation and are burst-resistant.
Because the material is a thermoplastic polymer, it can function at both high and low temperatures.
From 30 microns, the average application temperature will be.
Packing tapes are usually 35 to 110 degrees Fahrenheit in thickness. When the operating temperature is between 20 and 150 degrees Fahrenheit, this is acceptable.
Many of these films are non-toxic, making them safe to use. Some are compliant with environmental regulations, and some are recyclable.
Standard Specifications
Quality : Transparent
Color : Brown
Application : Packaging
Material : Bopp
Width : 12, 24, 36, 48, 72 mm
Thickness : 36 to 50 micron
Meter Per Roll : Customized
Variety : Transparent Brown, Any Color printed tape
Rinku Plastic as a Cello tape Manufacturer
Rinku Plastic is one of the most prestigious names in the industry, specializing in the production and distribution of BOPP and Cello Tape in various sizes. The provided tape is a rubber-based adhesive that is widely used in applications requiring a high initial tack.
We trade, distribute, and supply BOPP Self Adhesive Tape in response to a wide range of client needs all over the world. This BOPP Self Adhesive Tape is moisture-resistant, tear-resistant, and has the highest strength available. BOPP self-adhesive tape is available in transparent, brown, milky white, and other colors, as well as personalized printing, subject to a minimum order quantity. We offer this tape in a variety of sizes, including 12mm, 24mm, 48mm, 60mm, 72mm, 120mm, and jumbo rolls, depending on the needs of the consumer.